And then there was Valentine's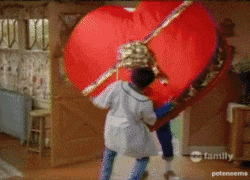 As valentine's day weekend comes to a close, it is important to remember where the best love comes from- within. It is very common to feel that Valentine's Day is strictly for romantic relationships, valentine's day should be seen as a day of overall love- love for yourself, the people around you and life. It is a day when the concept of love is promoted throughout the community. We voluntarily put our love out in the open, from partners, family members and even strangers.Even if you aren't in a romantic relationship; you are loved, you are cherished. It is easy to feel less than because of society standards; however do not allow the idea of partnership, relationships or norms to break you. It is important to possess self-interest and love because it is easy to enter a state of depression and tolerate situations that are not healthy for you. Self-esteem has the ability to have an effect on an individual's mental and physical health. Instead of isolating, focus on self-care; read the book you always wanted, treat yourself, or go out with friends do whatever makes you happy.
Developing and maintaining a strong sense of identity is necessary for maintaining a good mental health. Many issues can arise due to low self-esteem or a poor sense of self. There are many ways to improve your self esteem. One thing you can do is being nice to yourself, try to stay positive and any time a negative thought appears challenge it with a positive thought. Being nice to yourself seems like a cliche, but with the demands of the world, we being to be harder on ourselves without realizing it. So just remember that nobody's perfect, and we all make mistakes. Learn to embrace your mistakes because without mistakes there would not be room for growth. If this Valentine's day did not go as planned, keep your chin up. The storm will pass and you will still remain.
Resources:
"10 Tips for Improving Your Self-Esteem." 10 Tips for Improving Your Self Esteem | Confidence | ReachOut Australia, au.reachout.com/articles/10-tips-for-improving-your-self-esteem.
"Identity and Self Esteem." Effects on Physical and Mental Health, www.mirror-mirror.org/ identity-and-self-esteem.htm.