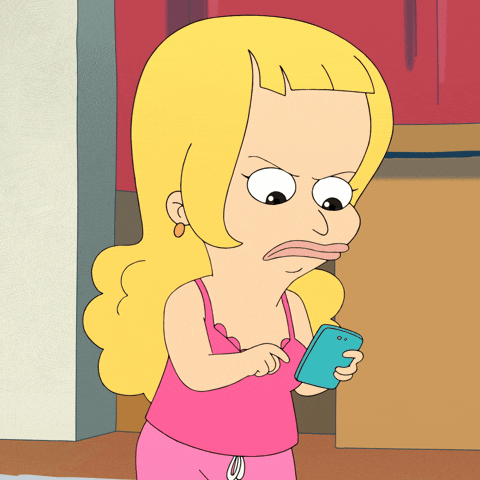 There are so many different social media platform around that most of us are a part of. Some social media platforms where you can do it all: post pictures, status', play games, and create events. There is also twitter where everyone is posting random things and that even presidents gets involved in and that is to only name a few. We often lose ourselves in social media and lose track of what is around us. But do we ever realize how much it affects our everyday life? It can affect us more than we realize.
We often compare our lives to others:
When we compare our lives to others, we may see that we are not where others are and feel we have not met goals in our life. But we need to remember that not everyone is going to be in the same place as we are. Everyone grows, moves, and handles things in different ways. We want to take our own path and not follow someone else's.
We get too caught up:
Sometimes we may get too caught up into social media that we may forget to be with that friend or family member that we are with and can't put our phone away. We often forget to get out of that world of social media to be with person we are meant to be with at the moment and instead of talking to them, you stare at your phone.
The Physical Side:
Being on social media too much can also lead to physical issues as well. Things such as obesity, neck and back pain, and eye strain. Because when we are on social media, we aren't focused on our health anymore, we are focused on what is on our screen. Therefore, we don't go out and take care of our bodies anymore.
The Mental Side:
Social media affects our mental health also. Social media can trigger depression. Those who have "heavy use" of social media have between 13% and 66% higher chance of experiencing depression. We miss out on our real relationships. You don't get the same emotional happiness that you do online. It can also cause anxiety and forces a person to check their social media every hour, sometimes even minutes.
Sometimes we just need to take a break from social media, put our phone away, and even turn off the notification in order to take in the moment with who you're with. You never know when you're going to miss out on something incredible with a friend or family because you were too busy looking at your phone. Social media will always be there at the end of the day, it just might need an upgrade. Your friends and family might not be.
RESOURCE:
https://www.creditdonkey.com/negative-effects-social-media.html